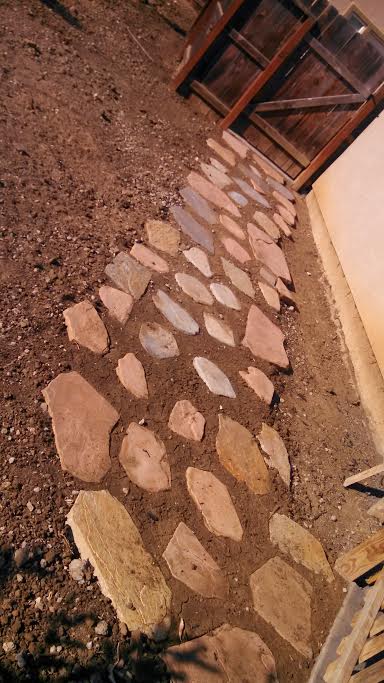 If you are a homeowner and need to finalize a construction material for the creation of flat surfaces like driveways, sidewalks, and pool decks in your property, you would be tempted to use paver stones used by your friend or relative in his home. Concrete and brick pavers are the common choice of most homeowners for paving surfaces in the outdoors of their properties.
However, if you want to have a unique look for your home, you must go with stone pavers. There is no need to be confused with term paving stones as it refers to all kinds of materials such as concrete, brick, and natural stone for making these pavers. 
Cerritos Pro Concrete is the most popular and reliable concrete contractor for paving various surfaces in your home with stone pavers. You can get a free and fair quote for the job of paving surfaces in your property by calling us at (562) 262-5777.
What are Stone Pavers?
Stone pavers, unlike concrete pavers and brick pavers, come in all shapes and sizes. This is where the beauty of a surface created with such pavers lies. You don't find different pieces of stone pavers having identical shapes because they are mined from queries and not made in a factory-like brick or concrete pavers. If you do not love symmetry but a surface made up of differently shaped paver stones, pavers made of natural stone are just for you. 
Types of Stone Pavers
Now that stone pavers are actually natural stone mined form queries, and it is also prudent to know different kinds of stones used for the purpose of paving surfaces in homes. It is interesting to know that almost any rock can be used for paving surfaces. However, the most popular choices in terms of natural stone for this purpose are as follows.
Travertine (most popular)
Cobblestone
Bluestone
Of course, you will find many other types of natural stones being used as paving stones in homes across the country. But the three types of natural stones mentioned above are the most commonly used stone types for flat surfaces. Depending upon where you live, you will always find some local varieties of natural stone that you can use for your outdoor pavements. 
Reasons to Use Stone Pavers
Stone pavers have a natural look and feel which cannot be associated with concrete or brick pavers.
Pavers made of stone are natural rock pieces and are hence, very sturdy and durable.
As the sizes and shapes of stone pavers are different, it is possible to have many different patterns for your surfaces, which can give a robust and rich look to your property.
The beauty of stone pavers lies in their uniqueness. Not only are pieces different in shape and size, but also texture to create a mesmerizing and visually arresting hardscape for your outdoor living areas. 
You need an experienced contractor to install stone pavers as it takes a high level of skills and experience on the part of craftsmen and masons to put together differently shaped stone pavers. Contact Cerritos Pro Concrete at (562) 262-5777 for any stone paving in Cerritos, if you want to get it done to perfection the first time, every time!