Cerritos Concrete Driveway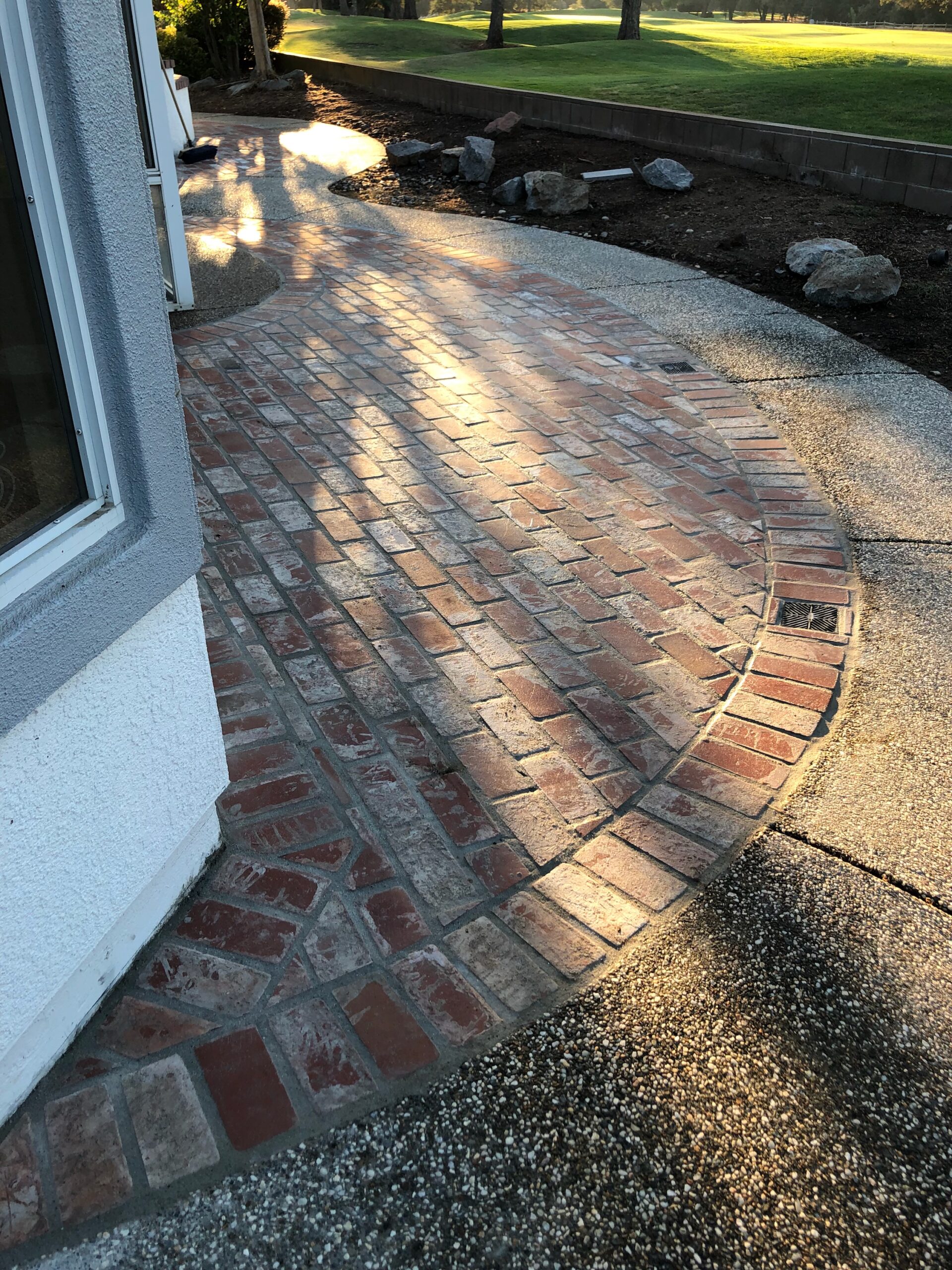 At Cerritos Pro Concrete, we've spent years perfecting our services to suit homeowners and property managers. Concrete is resilient, improves curb appeal, and offers value for money. And we endeavor to stay abreast of innovative techniques that enable us to improve your property value by giving top-grade services every time. We can put excellent final touches to your finished design to give you a dream backyard. 
With a concrete driveway, you are enhancing the face value of your property and providing longevity with a material that will last for years. But that's not our only specialty. Just to keep you updated, we have expert knowledge in installing concrete patios, concrete slabs, concrete walls, pool decks, sidewalks, walkways, foundations, marble floors, and retaining walls, among other architectural structures.
Dial (562) 262-5777 to request a free estimate anytime.  
The Expert Concrete Contractors
Concrete has been in existence for a very long time, and today, it's become a popular choice for many construction projects. At Cerritos Pro Concrete, we are only committed to giving you pure gold every time. Our ready-mix concrete gives consistent quality because professional contractors deliver it with a rich history of handling similar projects. We provide a wide range of concrete elements and design options using our decorative concrete, colored concrete, stamped, and stained options to ensure your driveway remains stylish. 
Professional Concrete Driveway Installation
For many years, we've worked to be the best concrete and masonry company in Cerritos. And today, we have surpassed such goals thanks to the consistent quality services we give to our clients. Our crew can help you create the best concrete driveways in Cerritos with the right shape, size, placement, and color considerations. For every driveway installation project, we endeavor to provide a stable, sturdy, and safe surface for vehicle and human traffic. With our expertise and real-world experience, we can complete your project on time without sacrificing quality and professionalism. 
Our Concrete Driveway Installation Process
To give you the most affordable solution to your concrete driveway installation needs, we start by inspecting the location to help you make the best decision regarding shape, size, and material selection. After we've received all the design details, we'll prepare the surface and pour the concrete mixture. Then, we level the surface to give a smooth surface. 
We do amazing finishing touches that add significant decorative and non-skid properties. When all is done, you will have a picture-perfect driveway that's nice-looking, durable, and enhances property value. For more information about our driveway installation services, contact us today at (562) 262-5777.  
Why Choose the Experts
Is there a better feeling than working with expert contractors? Concrete driveway installation is a labor-intensive process that requires proper mastery and first-hand experience. A slight mistake can have devastating effects on your property. That's why choosing the best concrete and masonry contractors in Cerritos makes perfect sense.
Dial (562) 262-5777 to get a free estimate.