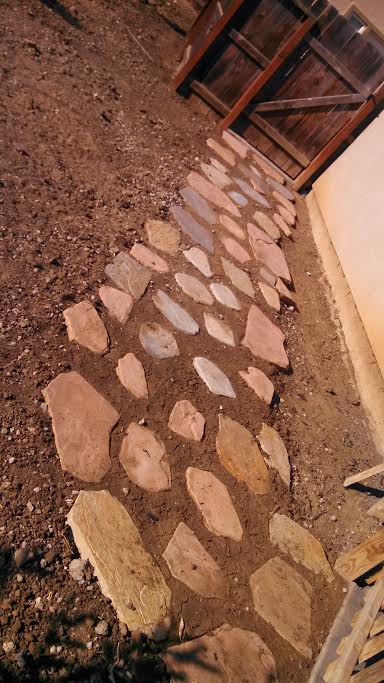 A flagstone patio is a good option for a natural and organic look. They come in earthy shades of brown, gray, blues, and reds. Using flagstone material will be quite beneficial if you have a patio in the outdoors of your home. The material used in this offers narrow packed joints that soak water instead of running off.
Thus, it keeps the upper surface dry and slippery-free. Sandstones, slate, and limestone are some common types for paving patios.
Cerritos Pro Concrete offers a good range of patio material, and you can connect with them at (562) 262-5777 to discuss your needs.
Benefits of Flagstone Patio
Natural Look
Flagstone provides a natural and fresh look to the areas they are used to. People generally prefer natural materials for the construction of their outdoor spaces. The color, range, and shapes of flagstone perfectly fit with the outdoor landscape.
Durable
The outer landscape is often under the climatic pressure, so a durable material is a must for patio construction. The patio is used by people commonly, and the area provides an excellent ambiance to organize get-together and parties. To increase durability, one should pay attention to the materials used for construction.
Dry Surface
Flagstone is often used for pool patios for its excellent water-absorbing properties. It keeps the upper surface dry and easily walkable and is friendly for kids and elders.
Grow Plants in Between
It is possible to grow plants like moss, grass, or a hardy ground cover between two stones, which enhances the patio's appeal.
Good Color
The flagstone comes in colors that give the feel of natural colored-stones. If you already have a garden, fountain, or walkway paved, flagstone can comfortably accommodate with its surroundings.
Patterns and Layout
There are several patterns you can choose to pave your patio or another outer area. If you have a liking for a formal design, you can go for it, or you prefer a simple pattern that is also possible. Select cut flagstones for a formal look, choose irregular stones, and lay them randomly for an informal look. The casual style will speak your design sense, and your neighbors may get inspired by it.
Different Sizes for Different Looks
Even rectangle cut stones of various sizes can be used to create random rectangle patterns. This type of design is ideal for creating an organized and formal patio.
For a casual look, an irregular flagstone pattern highlights the natural shapes of the stone. It will give a feel as if stones are uncut and laid in its original size.
Choose any pattern you like or come up with some customized ideas for the patio paving. Along with the selection of material, it is also essential that the installation of a patio is also done correctly.
The uneven surface may come out if the proper lighting is not done, and this will spoil the patio's look.
Get in touch with Cerritos Pro Concrete at (562) 262-5777 for Cerritos flagstone patio design ideas, color tips, material match ups, etc.