Bellflower Concrete Contractor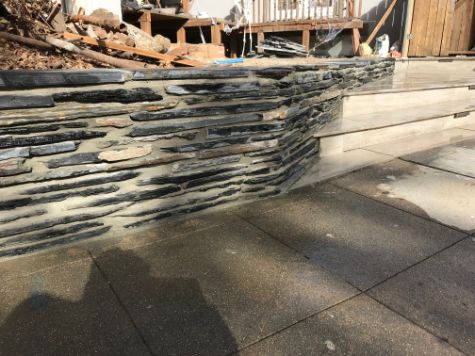 Bellflower is a city in the southeast part of Los Angeles County in California. This city which was once famous for its apples and later dairy products is now known for its art and craft stores, boutiques, and numerous shopping malls. The city got its name from Bellflower Apples. It is a suburb of Los Angeles that boasts a high population of 77000 people in a small area of 6 sq miles. 
We are Cerritos Pro Concrete, a popular and much loved local concrete contractor in Bellflower. No matter what the size and nature of construction project in your property, call us at (562) 262-5777 to get a free quote or schedule an appointment with one of our concrete and masonry experts. 
Bellflower Concrete Contractor
If you are planning a major repair or wish to add a new outdoor hardscape feature to your property, you need a local contractor who is efficient and reliable. Cerritos Pro Concrete is a friendly neighborhood concrete contractor at your service to complete your project quickly in high quality. We being local, you can breathe easy as we easily accessible. However, you can be rest assured that we provide uninterrupted supplies of raw materials and workforce leaving no reason behind for complaints. 
New Driveways and Repair of Old Ones
At Cerritos Pro Concrete, we have a team of highly skilled craftsmen and masons who know everything about concrete and structures made from it. If you want a new driveway but do not like the drab look of dark grey driveway, just allow our craftsmen to work their magic and install a colorful driveway in your property. We have perfected the craft of decorative concrete. We can install a driveway that looks like a piece of art by using stamped concrete.  
If there is an existing driveway that has become old because of wear and tear, we can transform its looks through concrete resurfacing as well. This way you can save a lot of your hard earned money without having to get a new one installed and still enjoy new like smooth driveway.
The Problem of Sinking Foundation Solved Easily
Are you experiencing cracks in walls and ceilings? Are there doors that stick and do not open and close easily? If yes, then you are having issues in your foundation. We can provide a cost effective and long lasting solution to your problems by lifting your foundation a little bit to restore it to its original position. 
Bellflower Masonry Contractor
Look no further than Cerritos Pro Concrete if you need skilled bricklayer and masons for construction of walls or other features in your property. Being local contractors, we make sure your project gets completed within deadlines in high quality and there are no interruptions. 
Beautiful and Functional Walls
At Cerritos Pro Concrete, our masons take pride in their craftsmanship. They construct all kinds of brick and concrete walls for our clients that include block walls and retaining walls. We also carry out stone veneer application on exterior walls which look dull or have faded due to exposure to natural elements for years and can give them a luxurious look. Such beautification can also increase the value of the property in case you want to sell it.
No matter what the size and nature of project in your property, just give us a call at (562) 262-5777 to get answers to your queries. We can complete the construction or repair work in your property in high quality to your full satisfaction and without being too heavy on your pocket!