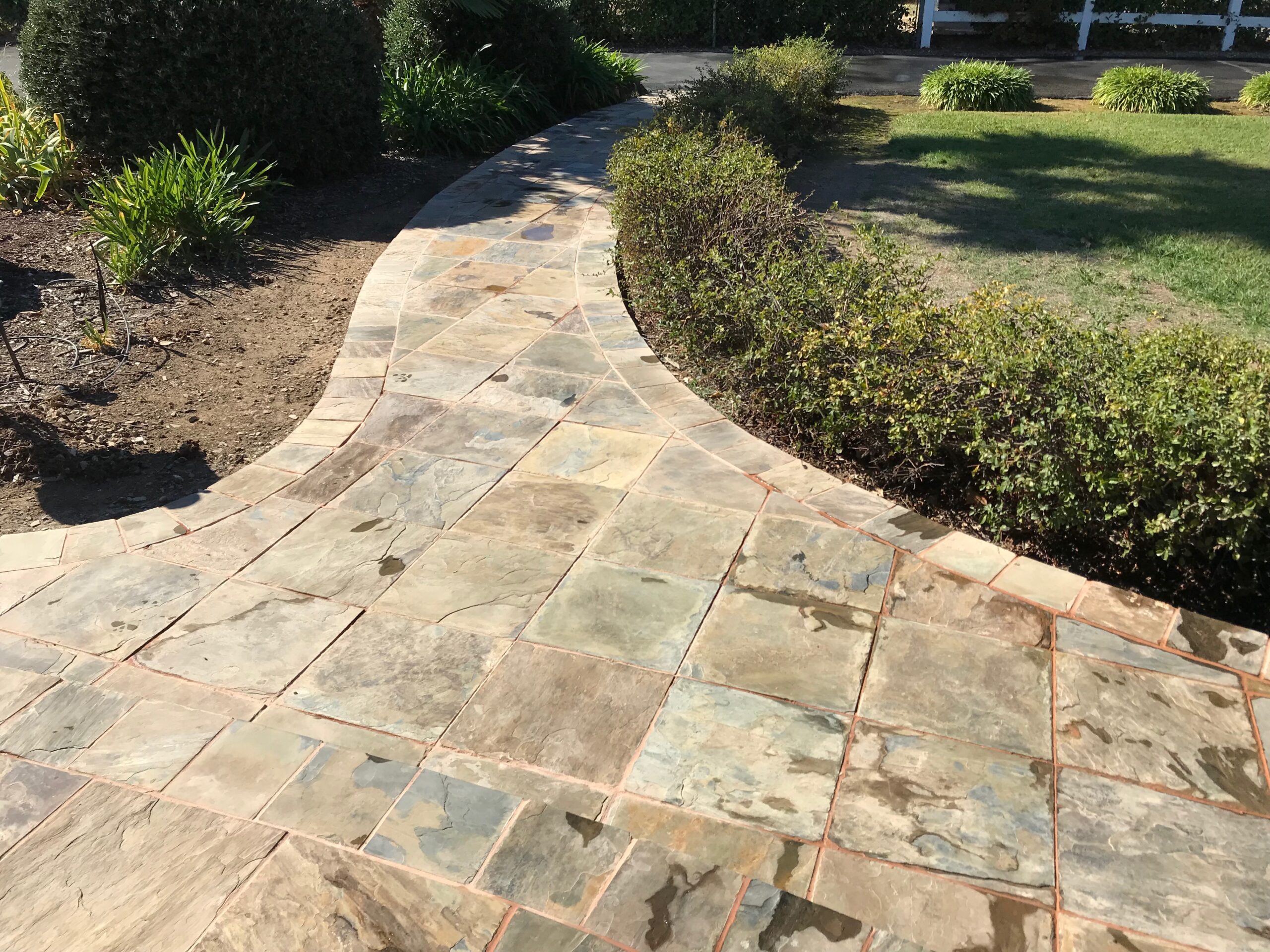 Pavers are small stones available in different shapes and sizes and used as a flooring option in the outdoors. These pavers also come in concrete and are referred to as concrete pavers. They are mostly rectangular in shape and sometimes are made to interlock to give the appearance of a cobbled road or pavement. Concrete pavers are strong and anti-slip and hence preferred by most homeowners and commercial property owners.
Cerritos Pro Concrete is very popular as far as installing concrete pavers in the outdoors is concerned. No matter what the dimensions of the area over which you need concrete paving, just dial our number (562) 262-5777 to get a free and fair quote for your project.
Driveway and Patio Pavers
If you are planning outdoor living features in your property, interlocking concrete pavers can be the perfect construction material for you, whether you are thinking about a pool deck, driveway, sidewalk, or a patio. These pavers prove to be strong and durable, and they allow for easy repair of a portion if one or more of them get damaged over time. As they are interlocking, the broken ones can be easily removed and replaced with new pavers. 
Advantages of Concrete Pavers
There are different kinds of pavers, such as concrete, brick, and stone. But the most popular pavers are the ones made of concrete owing to the advantages:  
These pavers are available in all kinds of shapes and sizes to suit the requirements of the customers 

Gone are the times when concrete pavers were only available in dark grey color. Today, the technique of staining means that a customer can choose from a variety of colors for installation of pavers in their property

Concrete pavers are strong and durable 

They are anti-slip in nature, prevent slips and falls, and be effective when used to pave pool decks

They can be treated roughly and need very little maintenance
Easy Installation Process
To install concrete pavers in your driveway or sidewalk, we measure the length and breadth to calculate the area. And then, we divide this number with the area of a single paver to estimate the total number of pavers you would need for creating the pavement. This allows us to give you a proper estimate as far as your budget is concerned. Before starting with the pavers, it is important to clean the surface properly. We make sure to remove all dirt and debris so that the sidewalk has an even surface after placing the interlocking concrete pavers. 
Once the entire area has been covered with these pavers, we cover it with a layer of sand all over it, especially in the joints, to ensure there is no weed growth as time passes by. Once paving has been done, your sidewalk is ready for human traffic. It can be cleaned through simple washing and requires little or no maintenance.
There are many shapes and styles of concrete pavers available in the market. But the most popular style is called herringbone because of the distinct V-shaped pattern it makes. If you are interested in Cerritos concrete pavers, just give us, Cerritos Pro Concrete, a ring at (562) 262-5777. We will carry out the paving of your driveway, sidewalk, or any other high-quality structure to your full satisfaction and that, too, at competitive rates.