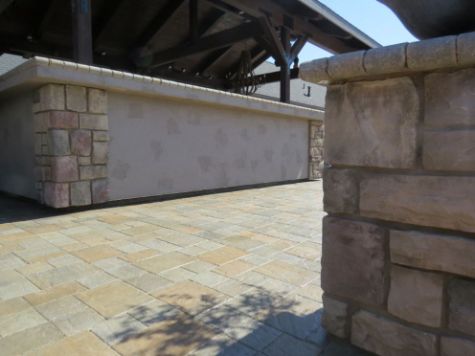 Cerritos Pro Concrete is all about giving you some quality stuff. Throughout Cerritos and beyond, we provide the highest quality materials in the building and construction industry for residential and commercial property owners. In the past, homeowners have struggled to find the right construction materials for their projects from the many options currently available in the market. And that's where we come in. We bring professionalism and originality to the industry. We are a professional team with a big love for concrete and are not afraid to stay different if that's what it takes to satisfy a customer's needs. 
Call us today at (562) 262-5777 for a free quote on all the services you may need.
We believe that every concrete or masonry construction project is unique and can transform your property's general outlook for the better. That's why our primary objective is to offer premium services, and a fantastic user experience never felt before from a concrete work. Pure gold is not just a word but requires in-depth knowledge and absolute dedication from the pros. We strive to deliver nothing but unrivaled services at all times, without compromising on style or straining your budget. Cerritos Pro Concrete features a limitless collection of services that are best described as all-inclusive. 
Best Quality Concrete and Masonry 
Our goal is to create a fantastic neighborhood with incredibly built structures throughout Cerritos. Cerritos Pro Concrete has set high professional standards by completing all construction projects with the highest level of precision, professionalism, and keen attention to detail. We pay keen attention to your design needs, and our vast product catalog will ensure the finished project is excellent and designed to match your expectations. 
At Cerritos Pro Concrete, we all come to work optimistic, already motivated by the desire to satisfy a client's needs, and leave happily, knowing that both parties are contented. For our professionals, there's nothing more satisfying than putting a big smile on your face. That's why everything we deliver is guided by creativity, craftsmanship, and the utmost quality. We believe there's a more natural way to complete masonry construction projects without taking the fun out of it. A more affordable, valuable, and professional approach, where every homeowner goes home happy, rest assured that everything has been catered to.
Our Concrete and Masonry Services in Cerritos
Cerritos Pro Concrete is a catalyst and a game-changer in the building and construction sector across Cerritos city. Our team of professionals ensures that homeowners can now realize their construction needs at a more personal level and in a unique way. It's hard to imagine that all construction projects in Cerritos were limited to dull, boring, and plain-looking designs at some point. Today, we've taken the construction sector to a whole new level with our collection of design materials and decorative options that go hand in hand with modern structures. Your construction project is our business, and we'll be happy to work with natural stone, brick, and concrete to give you the following services;
Concrete Driveways

Patios

Fireplaces

Firepits

Pool decks

Concrete walls

Retaining walls

Colored concrete

Resurfacing

Pavers
Our competent experts are here to satisfy all your construction needs. Make a quick call today at (562) 262-5777 for a free quote on all the services you may need.