Cerritos Concrete Resurfacing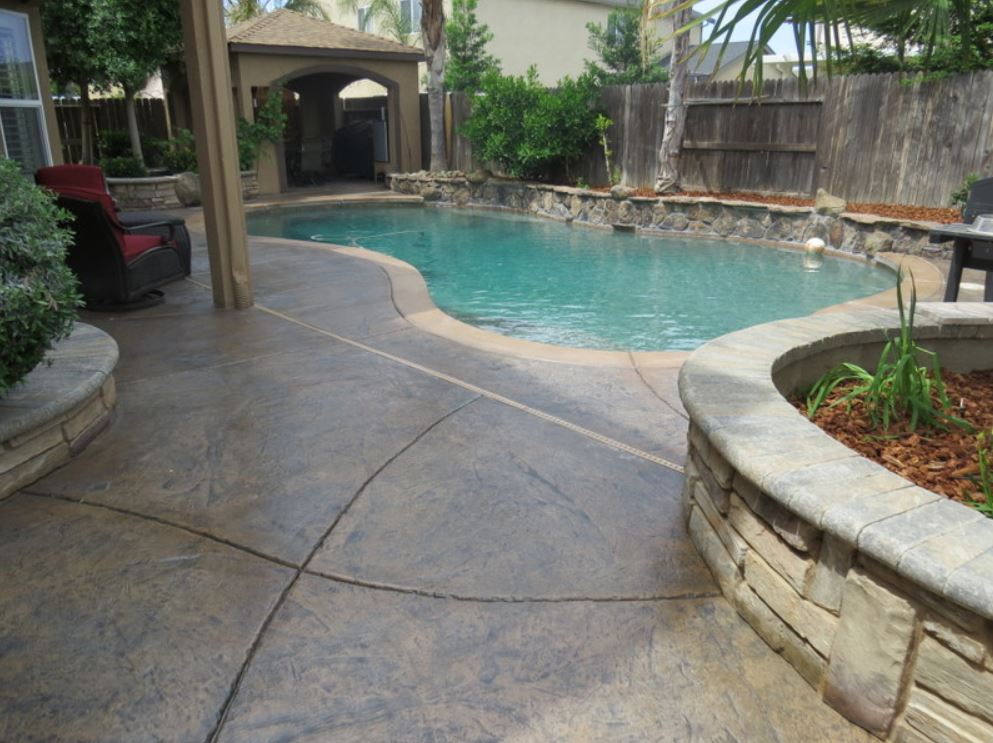 Concrete provides extreme strength when it comes to construction; hence it is a favorite building and construction material. But as time passes, concrete sometimes disappoints when you see cracks, lines, and cavity surfacing atop a concrete surface. This sends tension in your mind as you believe that ripping the entire concrete slab or floor is the only possible option.
But there is no need to worry as simple and effective solutions are available in budget-friendly pricing. Concrete resurfacing and refinishing are two repairing methods that can create new looks. Cerritos Pro Concrete knows how to bring back the life and appeal to the fading concrete surface at your place.
Contact Cerritos Pro Concrete at (562) 262-5777 to give your existing concrete a makeover.
Why Take the Help of Concrete Resurfacing Experts?
Concrete has stood the test of time, and the same is evident through various buildings and structures that are still standing, telling their glorious past. Despite its strength and durability, concrete surfaces may give way for repairs for multiple reasons. When concrete driveways, walkways, patios, or other structures develop problems, then it is unnecessary to go for new concrete construction.
Some common problems with concrete are spalling and cracks that are caused due to extensive use of the surface. Such issues arise on basic concrete structures, but designed concrete floors also develop problems of fading or scrubbing. This gives way to color fading, and this spoils the look of the entire surface. Refinishing or resurfacing with the help of concrete resurfacing experts are the solutions for such problems.
Concrete Refinishing
This treatment aims to enhance the aesthetics of the concrete surfaces where the surface color is faded or changed due to exposure to sun or other elements. Concrete refinishing restores the original color and appeal of any concrete surface. This is not an easy job and requires the intervention of professionals who grind the surfaces. It is a delicate process from which lots of dust is kicked off during the process.
The professionals then fill the holes and pores with chemical densifiers and reground with floor polishers. To make the surface shiner, professionals apply multiple layers of polish. A shiner surface is viral in modern-style homes as well as commercial environments. There is no use of laminates or wood, glues, and carpeting. It is effortless to clean polished floors, and dust particles are not accumulated as you can quickly swipe them.
Concrete Resurfacing
Concrete resurfacing is the appropriate treatment for cracks and pitting problems in concrete surfaces that are often visible in driveways, walkways, patios, and other concrete surfaces. The professionals remove the loose concrete, oil, and grease stains then apply pressure wash. This is necessary to hydrate the existing surface, which does not absorb water when the concrete mix is poured over it. After using the combination, the surface is brushed with a broom or flat brush to create a non-skid surface.
Concrete replacement is an expensive option, and it requires more significant time and workforce. Hence Cerritos concrete refinishing (resurfacing) is an excellent and affordable option that serves the purpose more effectively.
If you find your concrete surface needs treatment, call Cerritos Pro Concrete at (562) 262-5777, and we will suggest you the best solution for your concrete makeover needs.