Lakewood Concrete Contractor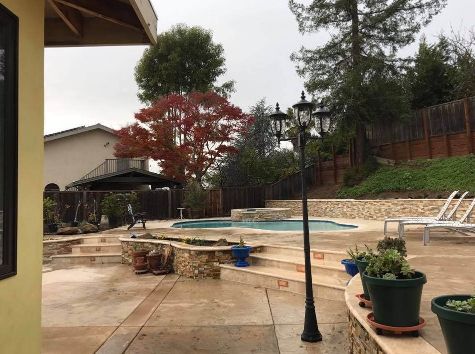 Lakewood is a beautiful city in Los Angeles County situated just 23 miles away from downtown LA. This suburb of Los Angeles is considered a highly desirable place to live because it has all the amenities required for families, including  reputed public schools. Residents enjoy wonderful recreational opportunities with Long Beach bordering this city. Homes of Lakewood residents reflect their lifestyle, which is mostly spending their time outdoors with their loved ones
If you are a homeowner in Lakewood requiring services of a high quality concrete contractor to upgrade your outdoor living areas, look no further than Cerritos Pro Concrete. We are the most loved concrete contractors in Lakewood having earned a solid reputation for our quality and creative construction and repair works. Give us a ring at (562) 262-5777 to get a fair and free quote for the concrete project in your premises. 
Lakewood Concrete Contractor
You don't require services of a concrete contractor on a frequent basis. But when you do, make sure you have a local, reliable contractor to complete your construction or remodeling project. Being local, Cerritos Pro Concrete is able to complete the project in high quality within specified deadlines. You can relax and breathe easy when we are handling your construction project because of our rock solid reputation and a proven track record. 
Concrete Driveways and Patios
Do you want to add a patio as a new feature to the outdoors of your property? Are you planning a new driveway instead? If yes, then concrete is definitely the best and most economic construction material you want them built with. Don't frown because of the drab look of structures made with concrete. We can create strong and durable driveways and patios that are also visually arresting for your guests. We have perfected the craft of decorative concrete which never look dull. You will have to believe your eyes when you see these beautiful and colorful structures installed by our skilled craftsmen. 
Strong and Long Lasting Foundations
At Cerritos Pro Concrete, we take pride in erecting strong and durable foundations made with concrete slabs. We have skilled craftsmen having complete knowledge about concrete pouring and finishing. 
We also provide cost effective and long lasting solutions to clients experiencing problems with their concrete surfaces. We can lift sunken surfaces easily and also solve the issues of cracks in walls in your home. We do this through our technique of concrete leveling where polyurethane foam is injected at appropriate places via drilled holes to fill the void created by soil erosions. 
Lakewood Masonry Contractor
You cannot take chances with an amateur when it comes to handling a major construction or remodeling project in your premises, can you? Cerritos Pro Concrete is a local masonry contractor fulfilling the requirements and meeting the demands of the residents of Lakewood for a long time now. Our bricklayers are capable of performing all kinds of masonry work in your property in a very precise manner to install beautiful and long lasting walls and foundations. 
Mesmerizing Outdoor Kitchens and Fireplaces
We have a team of highly skilled and experienced craftsmen that can come up with some beautiful outdoor fireplaces ideas and great looking kitchens to enjoy beautiful moments with your loved ones. 
Contact us today at (562) 262-5777 to know how we can help you in completing the construction project in your property in high quality and to your full satisfaction.