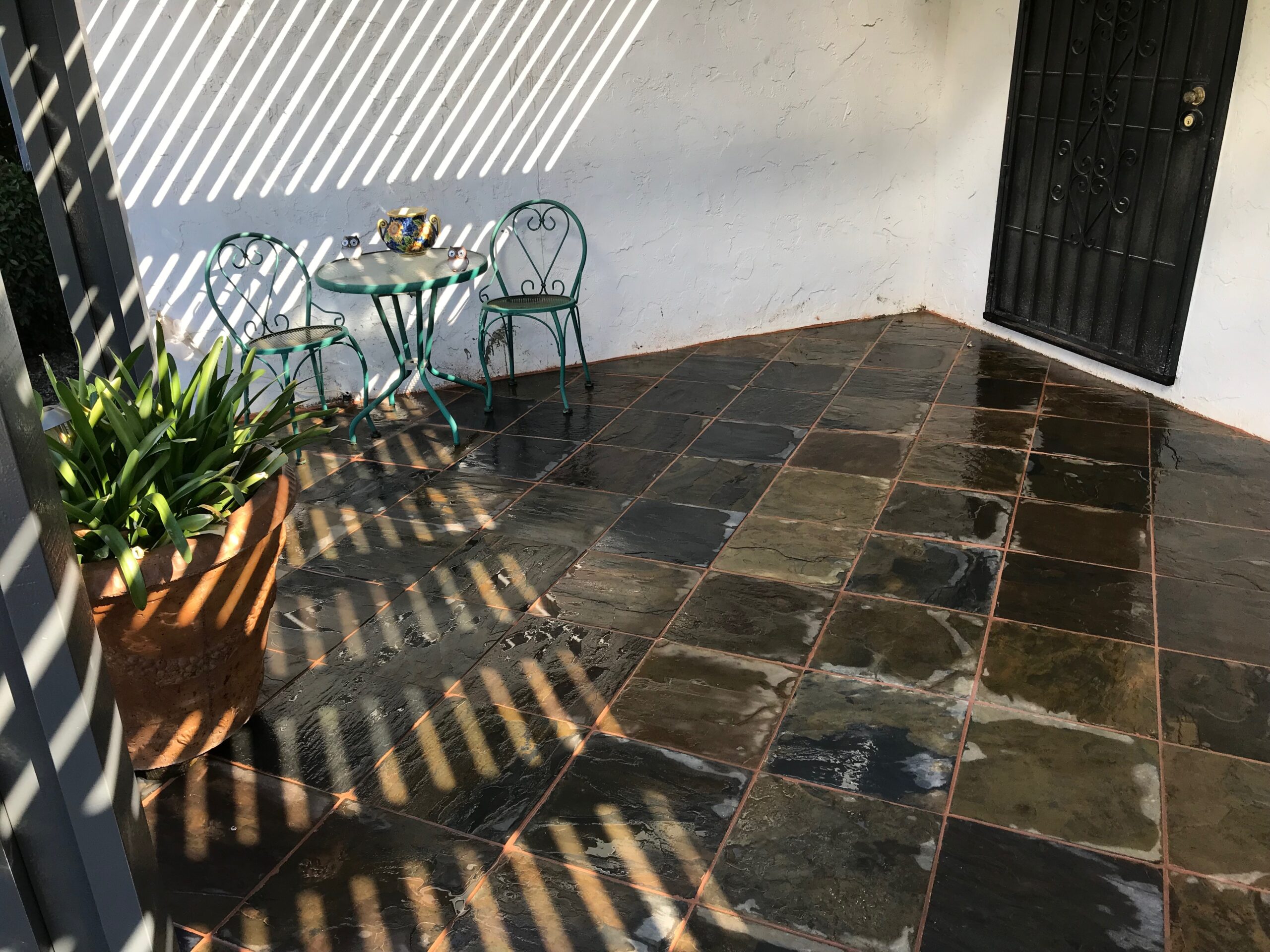 The outside of your home is just as important as inside. If you want to enhance your property's looks and value, you should consider building a patio. It is an outdoor living feature that is an extension of your home. You can enjoy your outdoor living through this feature and spend some beautiful time with your loved ones or friends along with Mother Nature. You need an experienced and reliable contractor to construct a beautiful patio in your property. We are Cerritos Pro Concrete, a renowned concrete contractor known for our high-quality work at affordable prices.
Are you looking for the best patios contractor in Cerritos? Contact us at (562) 262-5777 and get a free quote for the construction.
A Spacious Patio Represents Comfort
A patio is an extension of your home in the outdoors. It should be sturdy and also spacious so as to allow for indulging in recreational activities with friends and family. Depending on the area available outside the house, our skilled craftsmen can suggest a design that suits your existing architecture and complements your taste. At Cerritos Pro Concrete, we have a huge portfolio containing alluring designs of patios made by us for our clients. You can choose a design according to your liking and budget or suggest your own.
Utilize Outdoor Living Space in Style
As a concrete contractor for Cerritos residents, it is our endeavor to help homeowners turn outdoor spaces into wonderful living features. Our skilled and experienced craftsmen install beautiful and functional patio where you can relax and enjoy recreational activities with your near and dear. Read your favorite book, listen to music, or just sit and chill out with a couple of beers.
Concrete Patios are Strong and Very Durable
Concrete is one of our favorite construction materials for the installation of patios. It is easy to pour and creates rock-solid structures as it sets. You may have a special liking for natural stone or tiles and a dislike for the drab looks of dark grey concrete. If this is the case, we use a technique called staining to come up with decorative concrete. You will be pleasantly surprised to see how beautiful your patio looks in vibrant colors. This is not all, as we can also create mesmerizing patios in artistic designs with the help of stamped concrete. We have installed many concrete patios in our many years of experience that look anything but concrete to the onlookers.
Concrete Patios Stand Tall Even Against Harsh Weathers
Everyone agrees about the immense strength and longevity of structures made with concrete. Whether you are undertaking home improvement projects to enhance your property's value or enjoy outdoor living, concrete is a perfect choice as a construction material. The patio made with concrete is virtually maintenance-free, and it can be easily washed with water. Concrete is not adversely impacted by heat, rain, or snow. It is also cheaper than other materials.
The Advantage of Local Concrete Contractor
 When you are planning a major addition like the patio to your property, it is important to hire the services of a top-notch contractor who is also local. With Cerritos Pro Concrete, you can relax and easily breathe as we go to contractors for the homeowners of the area for all their construction and repair projects. We can ensure uninterrupted supplies of concrete, equipment, machinery, and workforce to complete your project in a timely manner. We will also make sure that the patio of your dreams is installed in high quality and within your budget.
Talk to us at (562) 262-5777 to get answers to all your queries regarding designs and construction material to be used for your patio. We can finish the project in your property in high quality, to your full satisfaction, and that too, within the agreed timeframe.