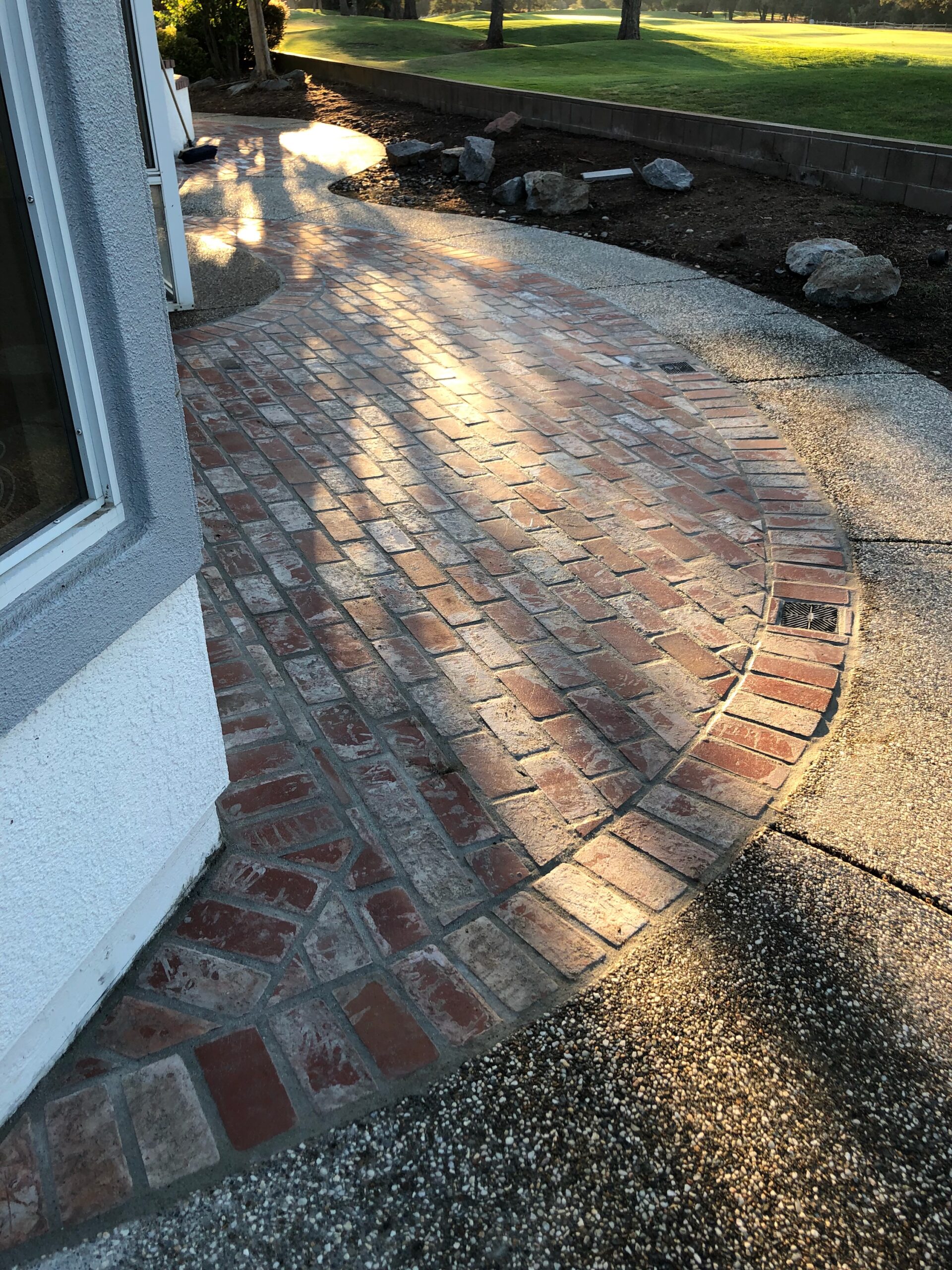 If you are thinking of starting anew brick project, there are chances that you have already visited several "do it yourself" sites. This is a common thing when it comes to brick projects; homeowners are looking for self-reliant info on their project. Well, if you are such a homeowner, we will help you look and find the right person for your project. A bricklayer in Cerritos is the only person who should work on your project.
The thing you should be looking for is the right professional but not self-reliant information. There is a reason why bricklayers spend time learning bricklaying. The simple reason is that they spend years mastering skills that cannot be mastered overnight from a "do it yourself video on the internet." This is just one of the reasons why you should have professionals like us at Cerritos Pro Concrete build brick projects for you.
Professionals with years of experience in brick and concrete are on-demand in Cerritos. The chances of landing such a professional are minimal nowadays. But don't worry because, at Cerritos Pro Concrete, we can send a team of brick experts to handle your project.
Just give us a call today at (562) 262-5777 and get a free quote or professionals for your project. We are the concrete contractors to reach out to for your projects.
Professional Bricklayer in Cerritos
You will need a professional if your brick project is to be strong, durable, and even aesthetically appealing. At Cerritos Pro Concrete, we have been in the construction industry for some time, and we have the best team for your project. Our team of professionals is handpicked based on skills and dedication. This has helped us make a name for ourselves as the outstanding masonry and concrete contractor in Cerritos.
The first step to a successful concrete or brick project is giving us a call on (562) 262-5777 for professional help. We know your goals, and we are the only contractor to help you achieve them. For brick and concrete services that will not only satisfy you but also add an aesthetic value talk to us today.
Hiring the Professionals
If you are a serious property owner in Cerritos, you know how a lack of professionalism can really affect your project. Concrete services will always require a professional before they can be as perfect as you want them to be. Getting help from an expert who understands everything about concrete is highly recommended for both small and big projects. In Cerritos, help is just a phone call away.
Dial (562) 262-5777 and get just everything need from estimates and concrete experts.
We will take you through the benefits of getting professional help when it comes to brick and concrete works. At Cerritos Pro Concrete, we have helped hundreds of Cerritos residents get the best projects by offering professional help. There is no reason why you shouldn't be part of our big Cerritos family that has, for years, enjoyed our amazing services. These are the benefits that come with hiring a professional.
Hiring a Professional Bricklayer Saves Money
One of the things you would be concerned about when starting a project is spending just what you planned for. Well, a professional is the only person who can help you achieve that. Self-Reliant, on the other hand, does harm than good as with it, the chances of overspending are high. Our expert professionals can help you by giving you quick estimates of your concrete works for free. This will undoubtedly save you money. Reaching out to us at Cerritos Pro Concrete at (562) 262-5777 is the solution to your overspending problems.
You Don't Have the Experience, Right?
We all know staying up late reading tons of "do it yourself" content won't be of help. You will need more than just that to have the necessary experience. The easiest way is just hiring a professional who has years of experience in the field. Talk to us at Cerritos Pro Concrete if you need someone with experience in handling all sorts of brick masonry projects.
In brick masonry, experience determines everything. Going ahead with your projects without help from professionals is risky. Make everything easier by having us get you our professional teamwork on your project at an affordable price.
Guaranteed Perfection
That's what you obviously need when it comes to brick masonry projects. There is guaranteed perfection when you work with experts like us. Perfection for your project is as easy as dialing (562) 262-5777 and get a helping hand with your projects.