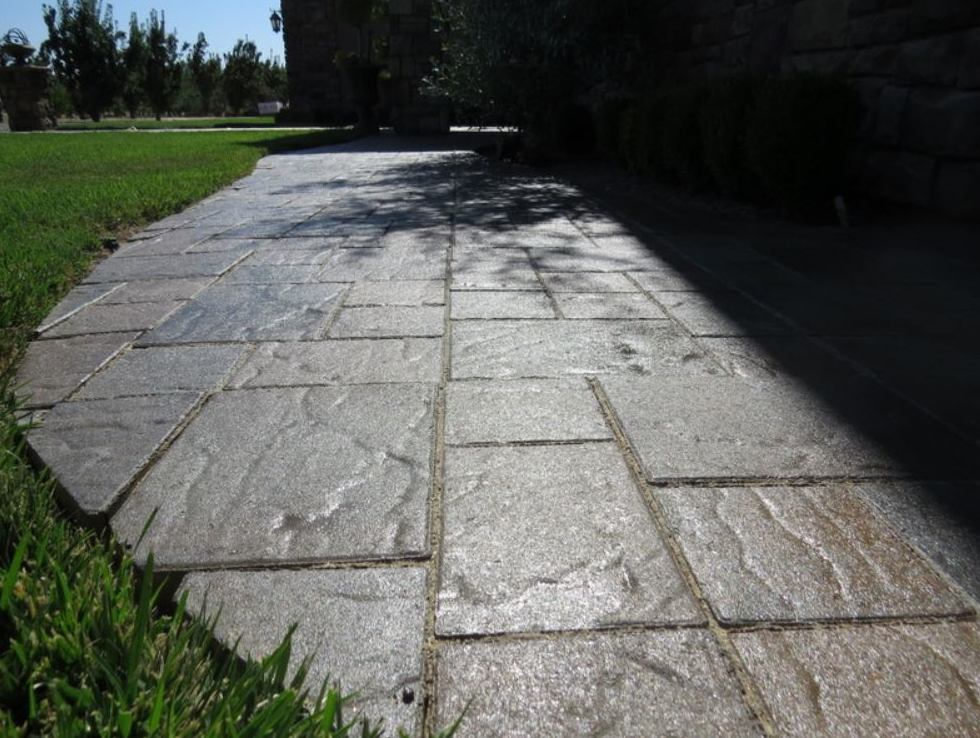 Are you planning to add a new outdoor living feature in your property? If it is a patio, it is going to be the focal point for your property. If an experienced contractor is properly installed, it can also turn out to be a feature capable of increasing the resale value of your home. A patio is an extension of your home to the outdoors. It gives you a chance to enjoy beautiful moments with family and friends under the sun's warmth. Apart from just being functional, if you also want it to be the center of attraction of the hardscape, a stamped patio is what you should opt for!
Cerritos Pro Concrete is the most popular and highly trusted concrete contractor in your area as far as building beautiful patios is concerned. We have installed some mesmerizing patios through the use of stamped concrete for numerous clients. If you are planning on one, we can give you a fair and free quote for the project involving the patio in your property when you call at (562) 262-5777.
To know more about stamped patio in Cerritos, contact us at  (562) 262-5777  today.
Why Opt for a Stamped Patio?
At Cerritos Pro Concrete, we consider concrete as one of the best construction materials for patios. Many of our clients who show a dislike for concrete are stunned when they see beautiful and colorful patios and driveways that we have installed in the properties of other clients. If you are not aware of decorative concrete, you are probably living under the rock. We have mastered the art and craft of stamped concrete over the years. We can create mesmerizing patios with concrete that look anything but concrete to onlookers.
What is Stamped Concrete?
Stamped concrete is a technique that changes the whole look and feel of the concrete structure. You can get a variety of textures and looks of paving stones such as marble, flagstone, tile, brick, and even timber for your patio using concrete. The base color is added at the time of mixing concrete. Later, another color is added to concrete before pouring to give a unique accent to the color.
Finally, stamping is done to give the structure a whole new look and feel. You know it is concrete, but your guests will not believe it when what they see is marble or tile according to their perception. Stamping is done using a polyurethane substance, and it creates texture and appearance of the natural building material you have a liking for.
Stamped Concrete or Natural Stone?
At Cerritos Pro Concrete, we have tons of experience in installing stamped concrete patios. You can take a look at the various colors and designs on concrete patios in our portfolio. It is the contractor's expertise and experience that makes all the difference in the look and feel of the final structure.
There are many contractors providing stamped concrete services to their clients, but you need to take a look at their work and the structures created by our craftsmen to feel the difference in quality and looks. If you choose our services for a stamped concrete patio in your property, you can rest assured to get nothing but the best both in quality and looks.
With stamped concrete, also referred to as imprinted concrete, we can recreate different outdoor living features. The best quality of a stamped concrete is not its alluring look, but it proves a very cost-effective material for construction while providing the kind of look you want. Also, such a patio requires virtually no maintenance. It remains unaffected even during extreme weather conditions.
If you are interested in installing a stamped concrete patio, look no further than Cerritos Pro Concrete. With tons of experience behind us, we can complete the patio project in your property in high quality and affordable prices. Call us at (562) 262-5777 to book an appointment with our experts today and get free estimates.