Cerritos Concrete Finishing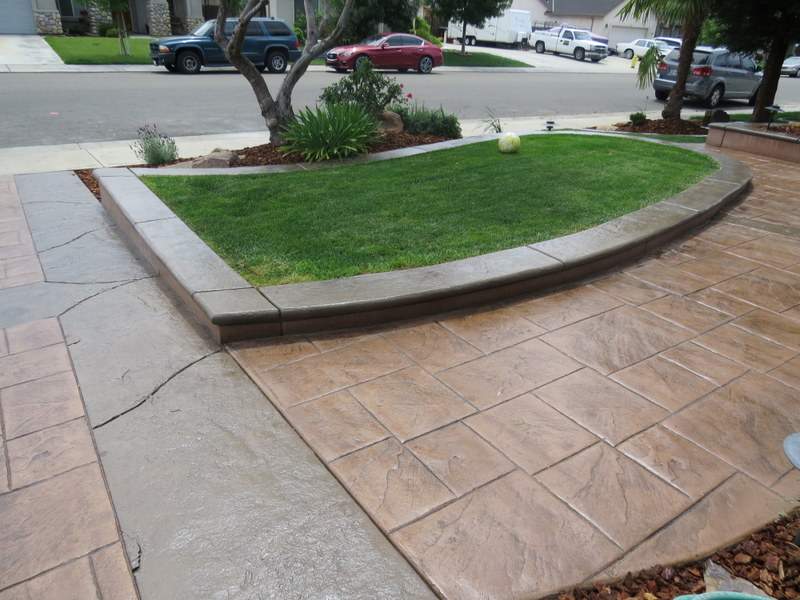 At Cerritos Pro Concrete, we are experienced in using modern techniques to finish your concrete surfaces. Our vast experience in concrete will help us get the job done perfectly within the shortest time possible. Anytime you need expert help when it comes to concrete finishing, give us a call at (562) 266-5777. There is no need to go around looking for a concrete contractor when you can get hold of us by phone call.
Concrete finishing is an essential service for any concrete surface. It enables your concrete surfaces to look more stunning and also improves their functionality. Unfinished concrete projects may still be strong and durable but won't be any appealing. Talk to us today at Cerritos Pro Concrete if you have concrete surfaces that are yet to be finished. We also offer other concrete services in Cerritos at an affordable price. 
Concrete finishing is not one of those projects you can easily do by yourself. An experienced concrete finisher who has the necessary skills and experience best does this service. You will get stuck in the middle of it, and it will cost a lot more to get a professional to undo your mess.
Are you looking for the best concrete finishing contractor in Cerritos? Just dial (562) 266-5777 get a finisher for your project within a short time.
Commonly Asked Questions About Concrete Finishing
Our experts helped us put together a list of the most common questions they come across. With these questions, you will be able to get an insight into concrete finishing. If your question is not answered here, feel free to give us a call at (562) 266-5777 because we are a caring concrete contractor.
What is Concrete Finishing
This is the concrete service that we do for your concrete surfaces after installation. Most concrete finishing techniques are done immediately after leveling before the concrete starts curing. There is a lot involved in concrete finishing; that's why we suggest expert help. You can rely on us for quality services in Cerritos. We also offer a free estimate for your project when you call us at (562) 266-5777.
Some Common Finishing Techniques
One of the compelling reasons why you should have our concrete finisher work on your surfaces is the endless list of finishing techniques. Many techniques can be applied to change how your concrete surfaces look. Below are some of the common techniques.
Salt Finish Concrete
This is a common method that is mostly used for surfaces around the swimming pool. A salt finish concrete gives surfaces with traction making them slip-resistant. The traction is a result of pits left by rock salt, which is applied on wet concrete and later washed off.
Broom Finish
This is also a good option for surfaces that must be non-slip as the technique provides traction. The traction is achieved by passing a special broom across the wet concrete, which leaves small ridges that are essential. Give us a call today at (562) 266-5777 for the best concrete services in Cerritos. We will be there to finish your surfaces at a budget-friendly cost.
Troweling
Troweling is a finishing technique that gives a smooth plain surface. This technique will also give your concrete surfaces a nice luxurious look. However, troweling cannot be used if you have to achieve a slip-resistant surface. If used for places like decks around swimming pools, it could be a safety risk as one can easily slip.
We are the concrete contractor you can trust to professionally finish your projects in Cerritos. Reach out to us for any inquiries or if you need a free quote. We can do other finishing techniques, including stamped concrete, edging, aggregate finish, and concrete texture among many others
Which Type of Finishing Technique is Good for Me?
The answer to this question will vary according to your needs. For instance, not all finishing techniques can get you a non-slip surface or a shiny one. You will have to go for a technique that best fits your needs. The most important thing is understanding how each technique works, and the end results before making a choice.
In Cerritos, we have your back if you need any advice on finishing techniques. Just call us at (562) 266-5777 and get help.