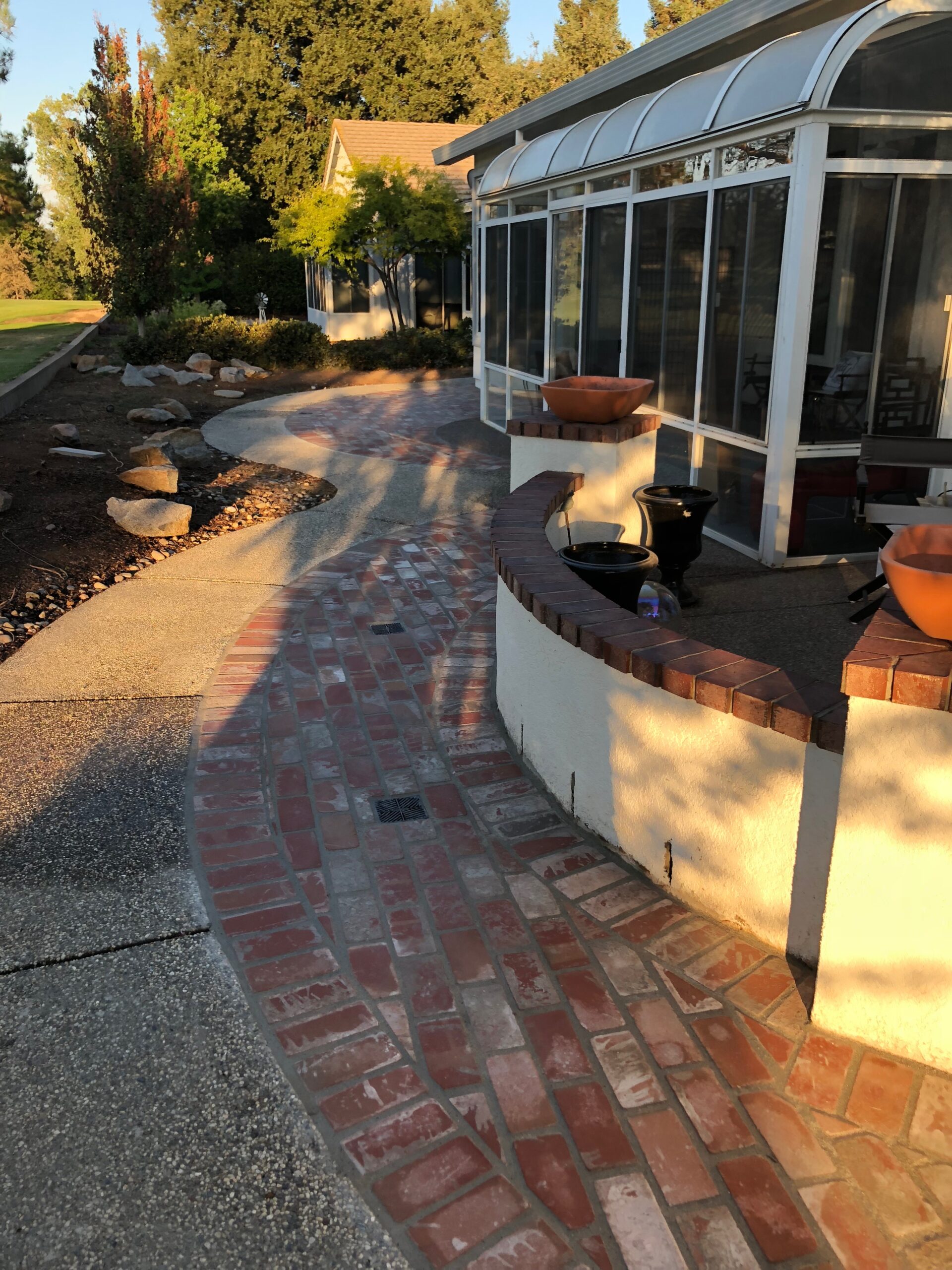 Clay brick has been the most popular construction material in the history of human civilization. Whether it is a boundary wall or load-bearing walls, it is this rectangular piece of baked clay that has helped masons and contractors in completing their construction work over the years. The same is the case with the outdoor structures where brick pavers are the most popular building blocks for the masons. Whether you need a driveway, a sidewalk, a pool deck, or a walkway, there is nothing better than brick pavers to help you with the construction. 
Cerritos Pro Concrete is the most popular and reliable concrete contractor fulfilling the requirements of pavers for its domestic and commercial customers. No matter what the construction or repair job involving brick pavers in Cerritos, just give us a call at (562) 262-5777, and we will resolve your queries as well as provide you with a free estimate. Why wait? Call us today and get your free quote!
What are Brick Pavers
Pavers are building blocks of any outdoor flooring capable of creating a bearing surface to withstand human and vehicle traffic. There are pavers which are often made of stone, concrete, or brick. Of all these, pavers made of bricks are the most economical ones. They are made from baked clay, which is the cheapest of all the three materials. 
Brick pavers mostly come in a rectangular shape, and they can be interlocking or non-interlocking. They are also available in many earthly colors though it is not uncommon to see them in bright and dark shades. Sadly, brick pavers are only to be used in a horizontal manner for outdoor flooring purposes and cannot be used to construct a wall or a fireplace. But they create their magic when used for making pool decks, patios, driveways, and sidewalks. 
Quick and Easy Installation
What makes brick pavers really popular among homeowners is how quickly and easily they can be put together to create a great-looking surface. Their only requirement is a clean and smooth surface over which they can be arranged in a pattern. Our craftsmen's team gets down to work by cleaning the surface thoroughly so that there is no dirt or debris left behind. They also check whether the surface is level from end to end. 
No mortar or cement is needed in between the pavers if they are interlocking ones, and they stay in their respective position because of their interlocking pattern. In the end, our craftsmen push in the sand between the joints to make sure that weed doesn't sprout through them. They will then brush away excess sand to leave a perfect and beautiful surface ready for use. 
Easy Replacement!
Interlocking pavers can create a great surface without making use of cement, mortar, or even sealants. If one or more of the brick pavers break because of excessive force or pressure, there is no need to break and remove the entire pavement as the broken pavers can be simply taken out and replaced with new pavers. With no maintenance requirements, brick pavers have become the first choice of the majority of our customers. 
If you are interested in using these pavers for your outdoor hardscape, just give us, Cerritos Pro Concrete, a call at (562) 262-5777 to schedule a visit with one of our expert pavers to your property. We can complete the installation of brick pavers in your property to your satisfaction and at the most reasonable prices.