Buena Park Concrete Contractor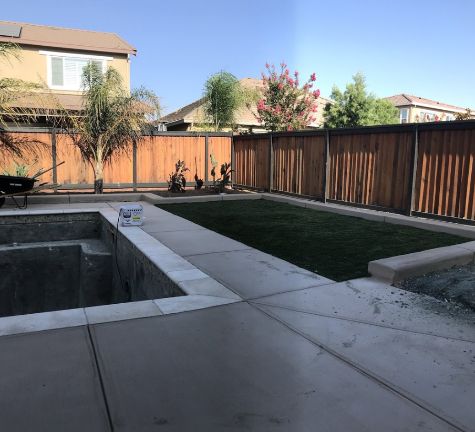 Buena Park is a city in Orange County located just 24 miles away from downtown Los Angeles. It is thus regarded as a suburb of LA and a highly desirable place to live in Orange County. Buena Park has an area of 10.6 sq miles and a population of more than 80000. It is a peaceful city with low crime rate. 
Most of the homes here have all the modern amenities one can probably think of like pools, patios, outdoor fireplaces, outdoor kitchens, walkways, etc. We are Cerritos Pro Concrete, a popular and loved concrete contractor  Buena Park. You can get a free quote for the construction or repair project in your property by dialing us at (562) 262-5777.
Buena Park Concrete Contractor 
For any remodeling or construction project involving concrete, it is important to hire services of a good quality local contractor to ensure uninterrupted raw material supplies as well as workforce. We are a locally based contractor who is able to finish all kinds of construction and repair projects within deadlines specified by its clients. Our bricklayers and masons are also drawn from local populace to ensure regular presence on the work site. 
Restoration of Old Concrete Surfaces
With passage of time and heavy usage, concrete features start to show signs of wear and tear. If the pool deck or the stairs in your property have started to look old and worn out, there is no need to worry. We can restore their original look in a very cost effective manner through concrete resurfacing. Our skilled craftsmen install a thin layer of cement over the existing concrete structure to give it a new appearance and life. 
Easy Solution for Uneven Concrete
When a sidewalk or a driveway is installed without clearing the surface properly, the problem of a section of concrete sinking a little bit can take place. This happens as the earth underneath this section moves to leave a void. Uneven concrete can be a potential source of accidents and it also looks ugly to your guests.
You can also suffer from puddles of water that get created during the rainy season on uneven surfaces. We have a very cost effective and long lasting solution to this problem called concrete leveling. Our craftsmen can easily lift the sunken concrete section by filling the void underneath with a substance called polyurethane. 
Buena Park Masonry Contractor
You don't require masonry services on a daily basis. But when you do, you want the contractor to be not just local but also reliable and honest. Look no further than Cerritos Pro Concrete, the most popular and trusted Buena Park masonry contractor for your repair and construction project. 
Your Brick and Stone Masonry Experts!
We have a team of highly skilled masons having tons of experience in stone masonry and brick masonry. The block walls and retaining walls erected by our masons are not just beautiful and functional but also remain free from the issue of moisture seepage for a long time. 
No matter what the size and nature of construction project in your premises, you can rest assured of high quality work in affordable prices when you hire Cerritos Pro Concrete.
Call us at (562) 262-5777 to know how we can help you through our expertise and experience.