Los Alamitos Concrete Contractor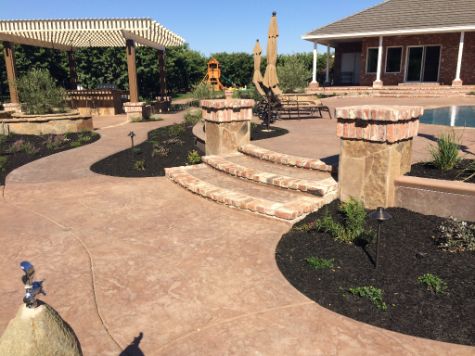 Los Alamitos is a medium sized city with a small population in Orange County in the state of California. This suburb of Los Angeles is considered a great place to live with your family because of its vibrant lifestyle and low crime rate. It also has some excellent public schools for the education of kids. Residents of this place are very keen as far as the appearance of their homes is concerned. Most house here are equipped with modern amenities like outdoor fireplaces, large pools, patios and much more. 
You are at the right place if you are a homeowner in Los Alamitos and came here in search of a good quality concrete contractor to improve your outdoor space. We are Cerritos Pro Concrete, a local contractor renowned for high quality and professional concrete services. You can call us at (562) 262-5777 to receive a fair free quote of the construction project you are planning in your property. 
Los Alamitos Concrete Contractor
It is always a prudent idea to get a local and experienced concrete contractor in Los Alamitos onboard whenever you are planning to initiate a remodeling or construction project in your property. You can face issues with someone who is not local like inadequate raw material supply or workforce not turning up. We take pride in being a local company looking after the requirements of our clients in Los Alamitos and its surrounding areas with our skilled and punctual workforce. We also ensure uninterrupted supplies of quality raw materials to compete the project in specified deadlines. 
Enjoy Alluring Concrete Structures
Do you imagine black roads and bridges whenever someone mentions concrete in front of you? Well, you must be living under the rock if you have not heard and seen colorful concrete structures like driveways and patios made of colored concrete. You will have to take a close look at the alluring structures our craftsmen have installed in properties of our clients to believe.
If you want something more beautiful than just colored concrete, we have visually arresting designs for your concrete structures, courtesy stamped concrete. Enjoy beautiful and functional driveways, sidewalks, patios, stairs, and pool decks with the help of our expert professionals. 
Restoration of Old Concrete Structures
Concrete structures, too, wear and tear with passage of time and regular use. However, removal of these structures and installation of new ones can be a very labor intensive and costly exercise. We provide a very cost effective solution to this problem through concrete resurfacing. We can coat a thin film of cement is over the existing structure to restore it to its original condition and make it look new all over again!
Los Alamitos Masonry Contractor
Look no further than Cerritos Pro Concrete whenever you need a team of masons to erect walls or to construct outdoor features in your property. We are your local and reliable masonry contractor committed to completing your project in high quality in quick time. 
Beautiful and Functional Retaining Walls
Do you have elevations in your property and you need retaining walls for landscaping? If yes, then our skilled masons with full knowledge of brick masonry and stone masonry can come up with visually appealing retaining walls in your property. These walls never allow water leakage though they allow efficient drainage of water. 
Feel free to contact us at (562) 262-5777 to get answers to all your queries regarding any concrete project in your premises. We can help you in the completion of your project in a quick time and at competitive pricing.  Dial now and get free estimates.