Norwalk Concrete Contractor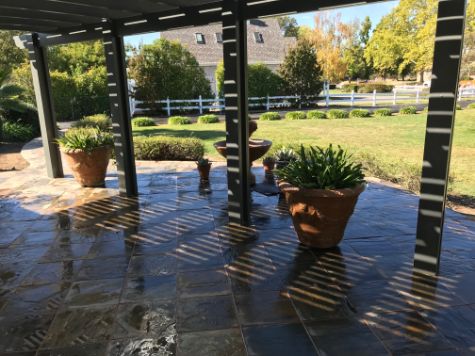 Norwalk is a prominent city in Los Angeles County in California. It is a suburb of Los Angeles and has all modern amenities. Good quality public schools make this place a preferred choice of families with young kids. It is spread over an area of 9.75 sq miles and boasts of beautiful residential, commercial and public constructions all over. If you are a homeowner in Norwalk planning some construction or repair work in your property, look no farther than Cerritos Pro Concrete. We are a very popular and much loved local concrete contractor in Norwalk for a very long time.
You can get a free quote for the project in your property by dialing our number, (562) 262-5777. 
Norwalk Concrete Contractor
Cerritos Pro Concrete is a locally based contractor looking after the requirements of the residents of Norwalk in their construction and repair projects. Clients know that neither concrete supplies nor the availability of workforce will suffer when they have handed over their project to Cerritos Pro Concrete. We have carved a niche for ourselves as a top notch contractor who completes projects within specified deadlines and at affordable prices. 
Driveways, Patios, Pool Decks, and More
For the residents of Norwalk, we are the go to concrete contractor whenever they need to undertake construction or remodeling projects in their properties. Do you need a new driveway or a patio to enjoy time with your friends in the outdoors of your property? Our highly skilled and experienced craftsmen will come up with a concrete structure that is so beautiful and functional that it looks anything but astounding. Forget your reservations against concrete because of its dull appearance. At Cerritos Pro Concrete; we have perfected the art of decorative concrete to create concrete structures in vibrant colors. 
Get Rid of Uneven Concrete with Our Help
Do you have uneven concrete in your property? A section of the concrete structure sinking a little bit can create uneven structure that not only looks ugly but also poses risk of slips and falls. However, there is no need to go for removal of this section and then do the re-installation all over. We have expert craftsmen who know how to lift sunken concrete section by injecting specially formulated polyurethane underneath it. Through this technique of concrete leveling, we can solve your problem in a very cost effective manner. 
Norwalk Masonry Contractor
We have been serving the homeowners and commercial property owners of Norwalk by fulfilling their masonry projects with high quality and that too, at competitive prices. We have not just bricklayers but also expert masons to complete all kinds of construction and repair project in the premises of our clients. 
Mesmerizing Retaining Walls
If you have different elevations in your property, you need retaining walls to prevent seepage of moisture from one side to another. At Cerritos Pro Concrete, we have expert masons who have complete knowledge about retaining walls. They will construct these walls that not only look mesmerizing but also prevent water leakage.
Dial our number (562) 262-5777 to schedule a visit to your premises by one of our concrete experts. We can complete the construction project involving concrete in your property with minimal fuss and within the agreed timelines.