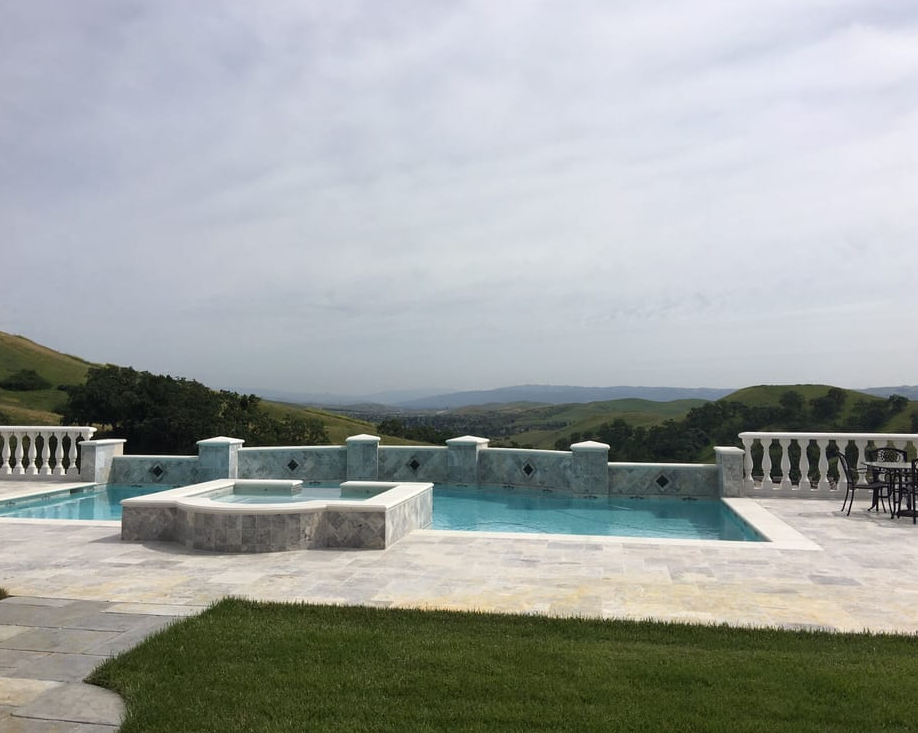 Best Cerritos Concrete Contractor | Driveways, Pool Decking, Patios & More
Our services are nothing if not exceptional, and our professionalism is unmatched. Not even the biggest names in the region can match our craftsmanship and attention to detail. We are not just here to complete your next concrete project for the sake of it but to deliver pure gold with structures that will serve you right for many generations to come. How about adding that fantastic decorative touch to your backyard to give it that appealing look you've been craving for? We can handle stamped concrete projects, pool decks, decorative concrete, retaining walls, fireplaces, you name them.
There's practically no concrete and stone masonry project we can't handle with the experience we've gathered in the construction industry over the years. Is your worn out concrete driveway inhibiting your home's curb appeal? Don't worry. That's why we're here. So, how about we repair it once and for all because the concrete repair is also another of our specialties. And all you need to do is make a direct call to (562) 262-5777.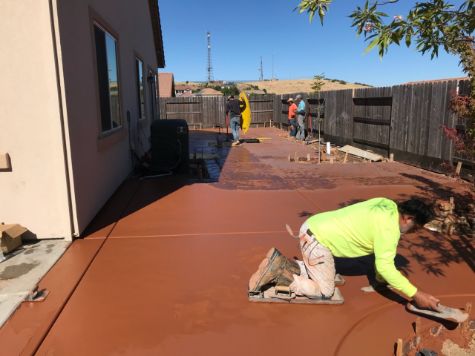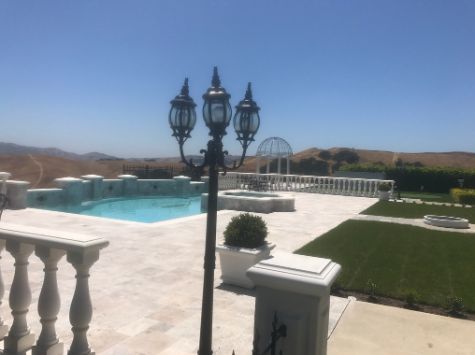 Concrete Contractor and Masonry Contractor in Cerritos, CA
Our professional team has never disappointed. And never will they. You know why? It's because of the years of experience we have in the field together with our professionalism. At Cerritos Pro Concrete, minor details matter to us, right from when you schedule an appointment until we complete your concrete project. Over the years, we've come to realize that many individuals in Cerritos love elegant structures that are built to last. So, in whatever we do, we will never compromise quality and durability. Dial (562) 262-5777 to get free quotes today.
Cerritos Pro Concrete is precisely what you've been looking for in a professional concrete driveway contractor. If you happen to be a residential homeowner, an entrepreneur, or an aspiring investor in the housing niche, we promise you the best services from our limitless design options. We've been in Cerritos for a very long time and residents in this region love.
Cerritos Concrete Contractor
Whether for private construction, residential needs, or commercial buildings, concrete is a versatile material that can yield different results. Colored concrete delivers practical results that will serve you for many years, and from a decorative perspective, it is one of the best materials for highly versatile design options.
At Cerritos Pro Concrete, we pack a team of dependable professionals who have mastered virtually everything in the construction industry. We've toured the entire city of Cerritos and the neighboring locations and know what's best for the locals. Get the results you need by contacting us at (562) 262-5777
Have a look at our versatile services below.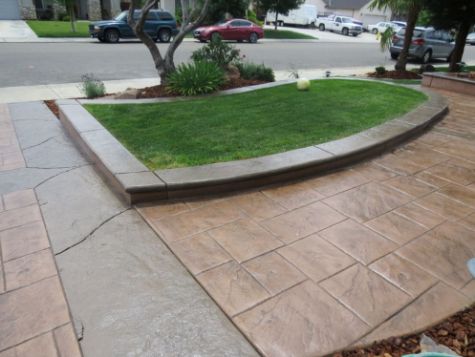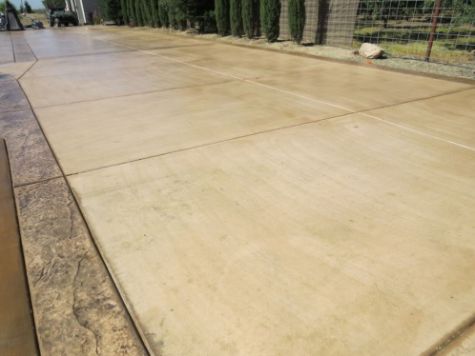 Yes! We do driveways.
There is not just any other driveway but excellent structures built to impress and also withstand the heavy traffic in your yard. Concrete driveways that are created by the experts have never been better.
With modern technologies, concrete slabs can be resurfaced to give you a flat driveway that's good for heavy traffic. They can be decorated to give your backyard an artistic look to increase the value of your property. And they can be refreshed and redesigned to match the existing landscape. 
In a nutshell, we will use our expertise and industry experience to give you a plethora of design options when creating your dream concrete driveway.
How about the stamped concrete option that offers an attractive feature for specific design needs?
We can do that too. A cement driveway, whether flat, raised, or refurbished, should be neatly crafted, with the homeowner's needs. And this is what we offer at a reasonable price.
Cerritos Pro Concrete has just about all the decorative concrete options you've been looking for, and all you got to do is get in touch by dialing (562) 262-5777.
As you may already know, stamped concrete patios allow you to seamlessly blend your indoor environment to the exterior space. Guess what!
We also do concrete patios, with services that are hard to beat, throughout Cerritos and beyond.
Many people will tell you that concrete patios can withstand harsh climatic conditions. That they are durable and cheaper to construct. And that they can be poured, stamped, or colored to resemble natural stone. But there's one thing they won't tell you; the importance of working with a trusted patio contactor.
We are here to make it clear, working with an unreliable concrete and masonry contractor will give you many problems you never anticipated.
Contact us at (562) 262-5777 for free quotes.
Every cement patio designed by our professionals can withstand the test of time, eliminating the need for regular repairs.
The thought of enjoying a delicious dinner with your friend from the comfort of your backyard is buzzing. Bring those late evening family gatherings to life with our lively patio designs that leave nothing to be desired.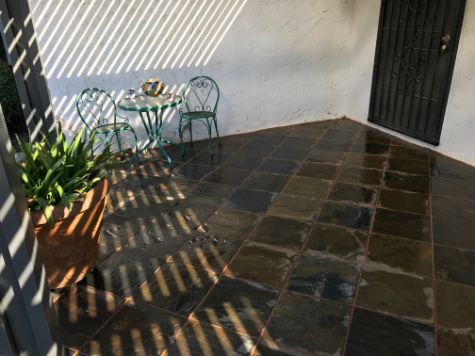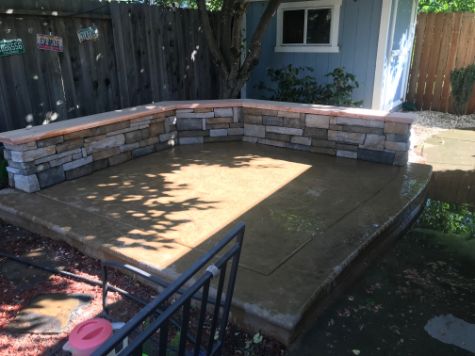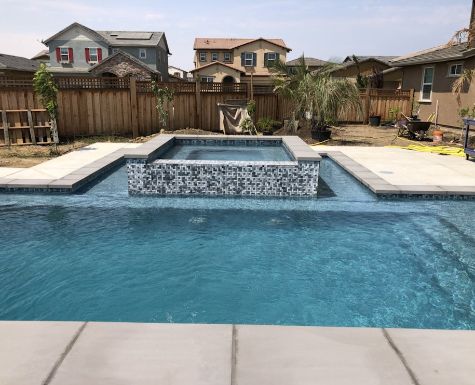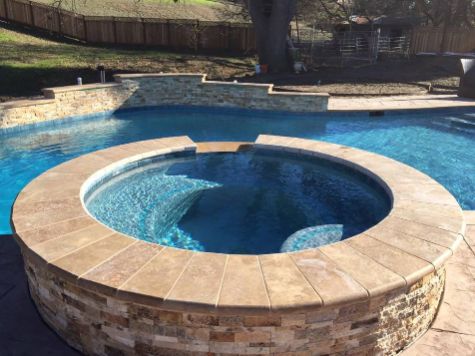 Ah, we can't forget the vital role a cool deck plays in enhancing your home's professional value. When it comes to pool deck designs, homeowners and private clients want structures that will assure longevity without compromising on style and quality.
For professionals at Cerritos Pro Concrete, style and quality go hand in hand. The pool deck is the place you place your furniture, lounge chairs, and tables. And what more would you need if not a perfectly designed pool patio with sufficient space for your most valuable items?
For many Kool deck designs these days, durability is just as outstanding. That's why we take customer preferences seriously.
Whatever pool deck design you have in mind, we've mastered the craft over the years, and our services will never fall short of your expectations.
When creating a pool deck, everything matters, from the exact measurements of the exterior space to materials and the decorative options. That's why we take customer preferences seriously—making arrangements for your next pool deck project?
Schedule an appointment with our experts anytime via (562) 262-5777.
A concrete wall ensures the safety of your building, and proper caution should be taken when building it. Never forget that. Our professionals are not just familiar with the construction of these load-bearing structures but are also keen to deliver a fulfilling performance.
Call us at (562) 262-5777 for free estimates.
Whether for first time impressions, security, or aesthetic appeal, Cerritos Pro Concrete has a reputation for building concrete walls beyond expectations. Hide those concrete walls no more because our services also include repair services to give your sanctuary a blissful look that's only comparable to natural stone.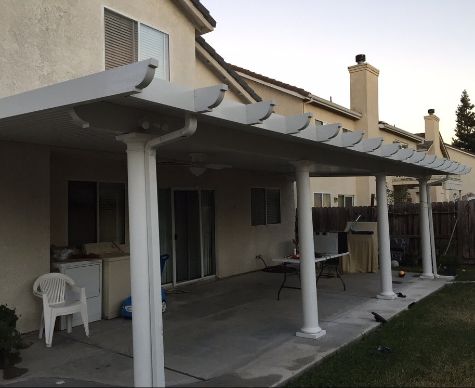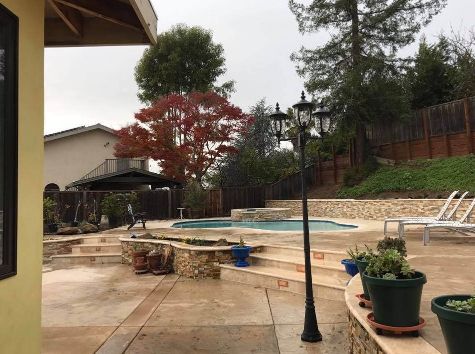 You're still here, and it's all for an excellent course.
So, let's discuss more services, then. Besides the mentioned services which are quite popular on our list, we can also handle the following;
Resurfacing
Finishing
Pavers
Salt Finish Concrete
Concrete Repairs
Grinding
Cutting
Countertops
Retaining Walls
Concrete Blocks
Call (562) 262-5777 for free estimates from our expert concrete contractors. 
Masonry Contractors in Cerritos, CA
Aside from the concrete services we are renowned for, we are a trusted masonry contractor servicing Cerritos and nearby suburbs for a very long time now. We have a massive collection of the most commonly used materials for masonry projects, including limestone, cast stone, granite, brick, and marble, just to mention a few. Our stoneworkers not only handle materials used in different construction projects but also offer expert advice to guide you through your selections and help you maximize your investment.
Our Concrete Masonry Process
We can work with block, poured, and decorative concrete to ensure you not only get what you deserve, but what is amazingly built. Often, our construction process entails the following steps;
Pouring
Leveling
Finishing
Managing the weather conditions
For chimneys, fireplaces, columns, and other structures usually ignored, we have some excellent news…and it's not concrete construction. It is brick masonry construction. Even with the recent upsurge of concrete use in the construction sector, it's hard to ignore the importance of brick masonry in the modern industry. Dial (562) 262-5777 for free estimates.
It's hard to discredit a material that has been in existence for such a long time, especially when it's valued for its beauty aspects. The beauty of brick is one thing that can never be taken away from it. Brick installation is a detailed project that gives no room for error. And this makes it all the more imperative to work with a dedicated team of experts such as that at Cerritos Pro Concrete.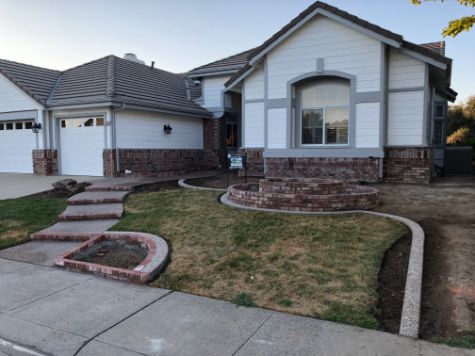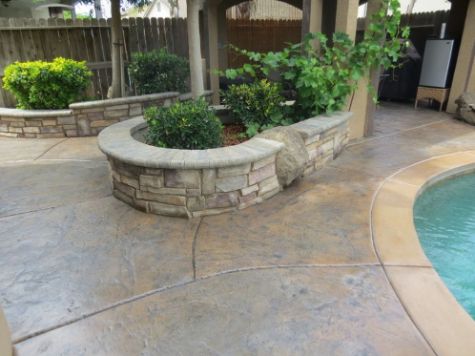 Retaining walls are created to hold soil to a slope, and that's why durability matters when creating them. We use veneer, stone, and brick to create durable retaining walls that hold a sloping lawn. There's a reason these structures have gained popularity over the years in commercial building and residential landscaping. They are durable and appealing, but the premium quality is only attainable if you work with the pros. Is the crumbling soil in your yard, reducing the value of your property?
Don't hide it just yet. We have the perfect solution with our retaining wall installation services, which have exceeded all the expectations in recent years.
Stonemasonry is fantastic if you are working with a committed professional with a great mastery of the art.
Our stoneworkers are renowned for their expertise and artistry skills, which put them on par with the top dogs in the construction industry. We are here to manipulate any project or masonry design to ensure you get what you want without breaking the wallet.
Over the years, schools, hospitals, restaurants, homes, and residential properties are shining thanks to the expert team at Cerritos Pro Concrete.
Dial  (562) 262-5777 today to get free quotes.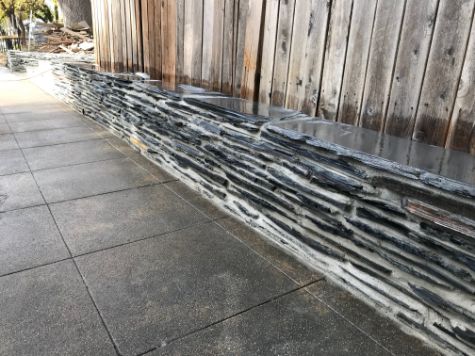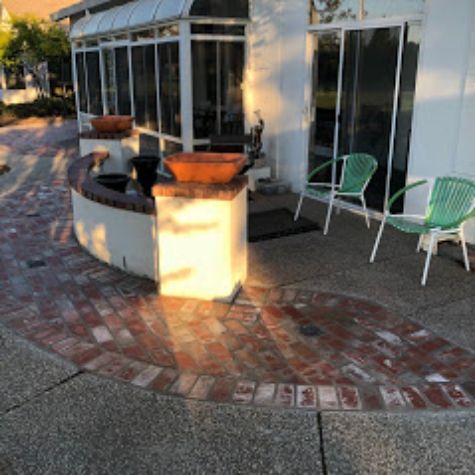 Masonry is an art, which is well-tailored to a professional's craftsmanship. And at Cerritos Pro Concrete, we've mastered the painting to an extent all top clients in this region want to work with us. Our reward for the trust you bestow on us comes in the form of the finished product, with a top-class service that leaves nothing to chance.
Here are additional services we've offered to our vast clientele base in Cerritos and its environs;
Bricklaying
Laying stone
Cement coatings
Functional structures
Stone driveways
Copings
Outdoor barbecues
Cement repairs
Cerritos Pro Concrete is a company that provides quality concrete services in Cerritos California and in surrounding cities including Norwalk, Bellflower, Lakewood, La Palma, La Mirada, Hawaiian Gardens, Los Alamitos, Cypress, Buena Park, East Whittier, Lakewood Village, North Long Beach, Los Altos, and Stanton. We provide our customers with the best quality services at affordable rates. If you live in these areas and you need quality concrete services, contact us by dialing (562) 262-5777 and we will provide you with your free quote.
Contact Cerritos Pro Concrete
At Cerritos Pro Concrete, we are the best when it comes to hardscaping and landscaping in the broader Cerritos city and the surrounding locations. Willing to find out more information about our services?
Contact us via (562) 262-5777 for direct consultation on concrete and masonry services.
Cerritos Pro Concrete
19022 Bloomfield Ave Cerritos, CA 90703
(562) 262-5777