Cerritos Decorative Concrete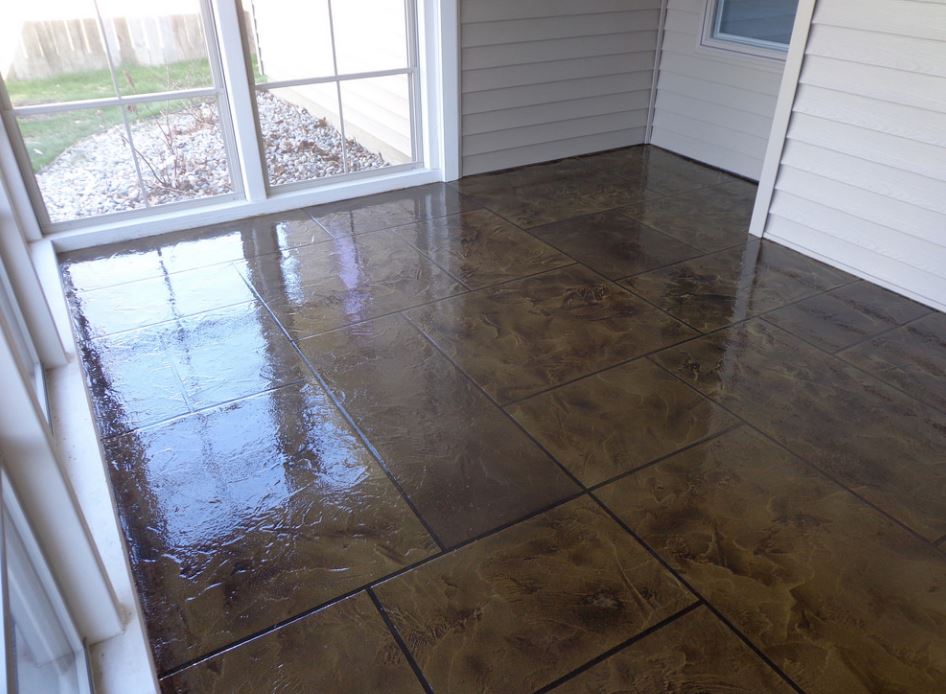 Decorative concrete is the new trend for many property owners who know the aesthetic value it comes with. It is a flexible choice that can be used on almost any surface in your home, from countertops to patios, walkways, and even driveways. With a professional, this type of concrete can do a lot for your home in terms of aesthetics. For property owners in Cerritos, we have got you covered at Cerritos Pro Concrete.
In Cerritos, you don't have to look any further for professional concrete services. We provide competent services that have, for years, have never disappointed. Trusting us won't be hard once you hear of our proven track record in Cerritos. 
Call us today at (562) 262-5777 for appealing concrete surfaces that have been made with skill and will. You can always count on us because we are there for you when it comes to decorative concrete in Cerritos.
As much as this is the sure option for achieving stunning concrete surfaces, professionalism plays an irreplaceable role in it. You will need a professional if you are to achieve the appealing surfaces this option can offer. The surest way of finding an expert you can trust near you in Cerritos is dialing (562) 262-5777. You will get expert help and professional concrete services.
Getting a Free Estimate From Us
At Cerritos Pro Concrete, we are more than happy to help you when it comes to getting an estimate. You can get a free estimate for any concrete or masonry project in Cerritos. Once you get in touch with us, our professionals will attend to you, and you will get an estimate that will help in your project's budgeting. You don't have to work without an estimate while we can help you with one for free so that your concrete works run smoothly upon starting.
Another simple way of getting help from us at Cerritos Pro Concrete is visiting our website for a free quote. It is an easy process, and it will only take a few minutes. You can also send us a short message alongside your quote request, and we will reach out to you with your quote. Call us today at (562) 262-5777 and avoid budgeting problems that arise in the middle of your concrete work project.
Which Type of Decorative Concrete
Most times, property owners in Cerritos find it hard to choose a design from the many options. With the many types of decorations available, you may need expert help in choosing. From stamped concrete to staining among many other options, several factors must be considered before choosing any option.
In Cerritos, you can always contact us if you are unsure of what option to go for. We help homeowners make the right choices that will help them achieve their home upgrading targets. Just call us, and we will make sure everything goes as planned.
Where to Use Decorative Concrete
Most decoration options can be used almost on any surface. However, for some functions like decking your pool, the number of options is limited. For instance, stamped concrete may be used for decorating decks, but staining won't be a good option for decking. We have all the help you need for your concrete project call us today at (562) 262-5777, and you will love working with experts like us.
Benefits
This type of concrete offers some other benefits apart from making your surfaces stunning. Strength is one of concrete's well-known properties; some decorative designs increase your surfaces' strength. Designs like stamping will make your surface more strong and durable. A well-decorated floor will withstand heavy foot traffic and stay in good shape for a long time. For such a stunning and durable concrete floor, contact us at Cerritos Pro Concrete.
Another reason why you should go for decorative concrete is that it is an option with low maintenance costs. Apart from the general installation cost, it is always wise to consider the cost of maintenance before going for an option. This type of concrete is both economical to install and maintain. It will work well for you, even with a tight budget.
For outstanding services in Cerritos, let us take care of your concrete and masonry projects. At Cerritos Pro Concrete, we do all we can to make sure you have a peaceful mind while we work. Our team of professionals will handle the hard part while you relax and get some peace of mind. Working with us will prove easier and convenient for you. To contact us call (562) 262-5777 and get what you want any time.